This is life right now according to instagram...
Top row left to right: Beautiful Christmas lights in Durham. Celebrating the end of November with a "movember" formal dinner. Coffee- always lots of coffee!
Middle row: I have been so blessed with great friends this term. We spent a night in eating chocolate. watching winter close in.
Bottom row: Our CU carol service was packed. We finally had a sprinkling of snow and it was so beautiful.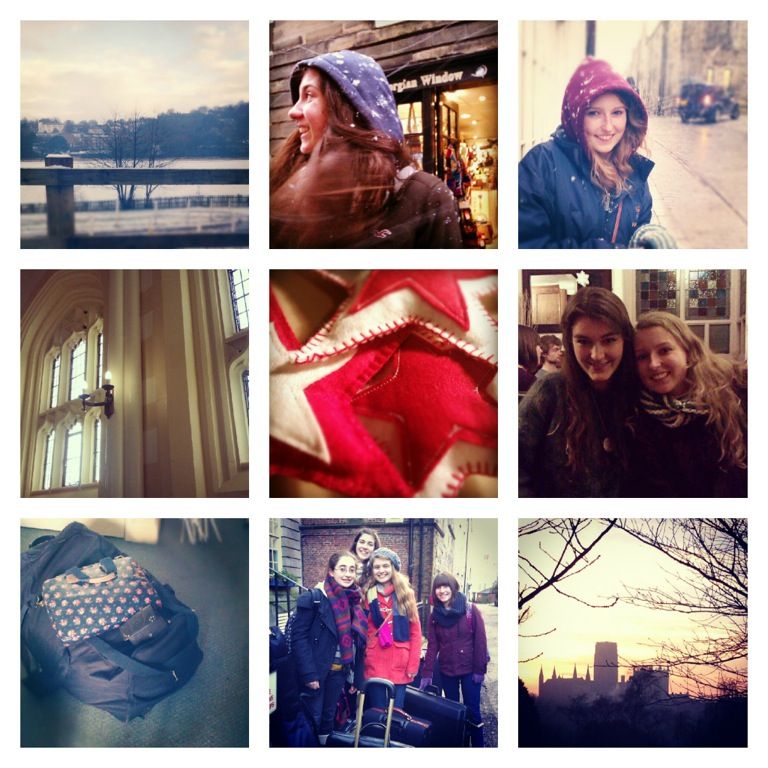 Top Row: Snow across the rugby pitches. In town enjoying the flakes!
Middle row: Due to heating problems all our lectures were relocated to amazing buildings like this! I did a bit of craft with felt. Meeting up with old school friends.
Bottom row: The end of term approached before we knew it. Waiting for our taxi to the station. I go to uni in a wonderful place.
I haven't been instagramming as much this month but still love the app. I am sharing more on facebook so apologies to those who have seen this pictures a few times already!
As usual if you want to follow me my username is abibeach.
Thanks for stopping by