We are wandering through York.
It is my first time visiting this sweet city and I am sold. It is like a bigger version of Durham.
I am enjoying the cobbled streets, the quaint shops and the history.
I am hungry though and our group of six start to search for somewhere to eat.
We pass a purple awning with a cheerful twenty something standing outside with an apron on.
He smiles at us, and then bursts into song to get us to come in.
We laugh and approach the deli windows.
The tarts and the cakes look so good.
We look at each other, trying to gauge each others thoughts.
My tummy rumbles. "Let's go in" I say.
The twenty something shoots us a winning smile and we all giggle in only the way a group of female students can.
I choose a chicken and chorizo pannini. I go up to the desk to pay.
There is a dice there and I look at the owner quizically.
He tells me that before I pay I get to roll the dice and if I roll a six my lunch is reduced to £1!
Today has suddenly become more exciting.
We crowd around in expectation.
Today is not my lucky day and I roll a one.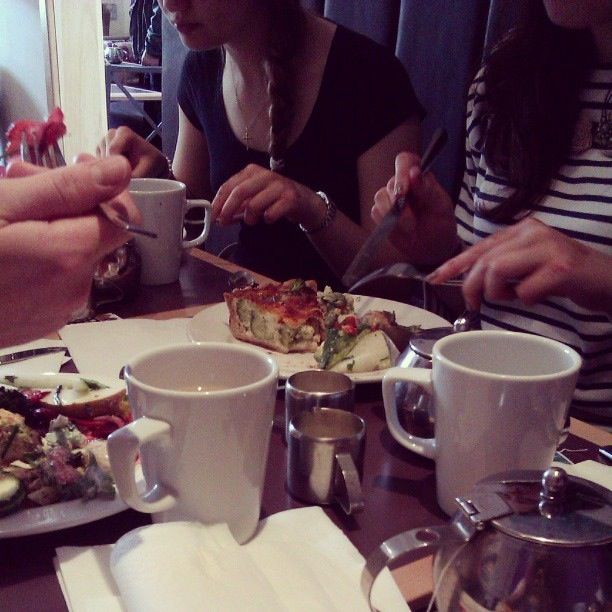 Two of my friends roll sixes and we are half excited and envious as they pay just a pound for their lunch.
Our delicious food arrives and we sit laughing and giggling at this funny little cafe. Enjoying spending time together out of Durham for a while.
Today I am joining in with Alexa's beautiful meme, "Simply a Moment." Do stop by her blog to read both Alexa's words and other bloggers as they record their moments.