I was far more on the ball with Project life this week and managed to do this weeks spread in one sitting which is unheard of for me!
So week 25...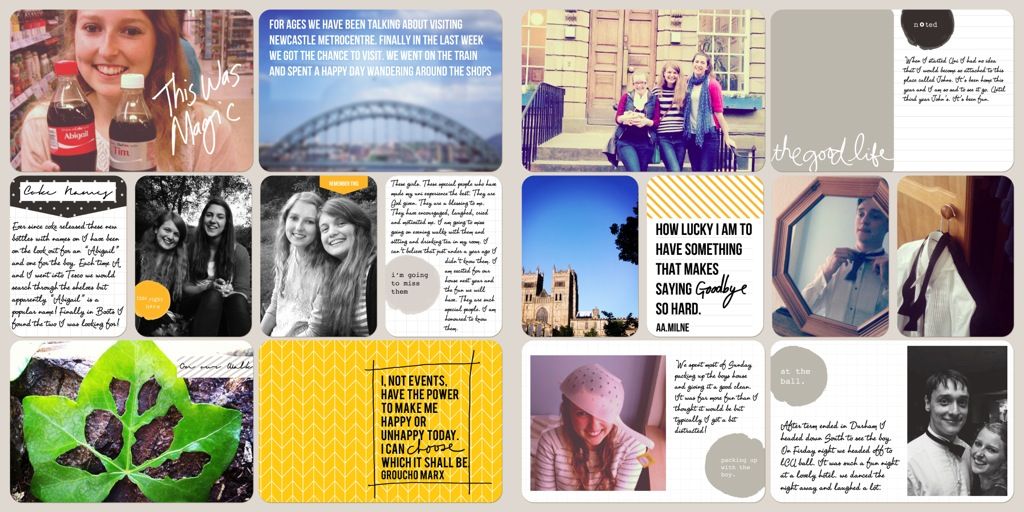 Photos:
A lot less this week and all bar one are instagrams. As I said last week, it is the variety that each week brings which makes this project unique. Although it is often more fun to scrap with SLR photos, the reality is that some weeks are quieter and I only have instagrams to work with. That does mean though that there is space to include the little detail pictures like the leaf that on a busier week would have been left out.
Journalling:
With less photos comes more journalling. I included two quotes this week which seemed to sum up the end of the university year. On the left hand spread I documented our trip to Newcastle and finding the amazing coke bottles with the boy and my names on. On the right hand spread I wrote about leaving college and going to the ball with the boy.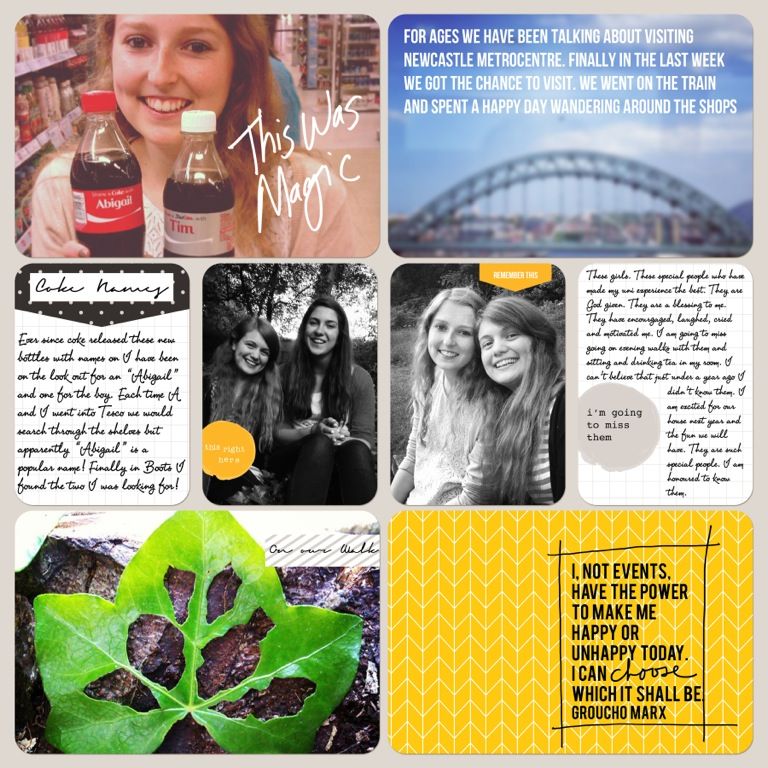 Techniques:
As we have now nearly reached half way I treated myself to the journalling cards from the Project Life Midnight edition. So many lovely ones to choose from. I especially loved that circle stamped splodge. I wasn't overly keen on the initial grey colour the set came in though so changed it to the grey that was used in the seafoam kit.
Anything else:
There was an interesting comment in jot magazine about how project life really requires a change in mindset. That pages will clash and will look busy. I think part of the fun of project life is letting go of the fact that the pages will all look the same but also trying to create some sort of cohesion in the album.
I am still so enjoying this project.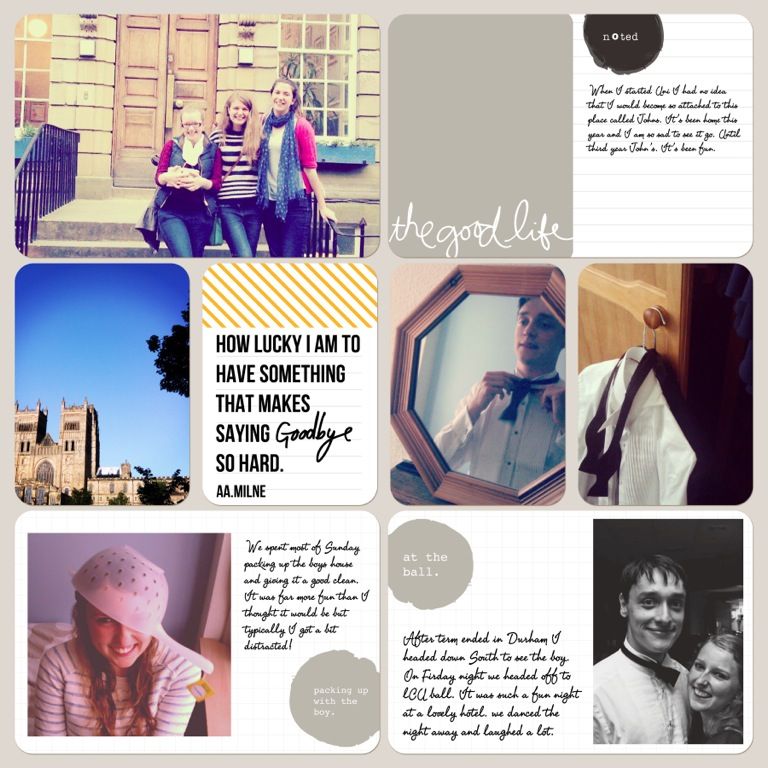 Reminder: Tomorrow I am going to be sitting down and pouring myself a virtual cup of tea and sharing a bit of the goings on in my world. I would be honoured if you would join me by stopping by, writing your own tea post or just saying hi! I have written more of an explanation about what "time for tea"is on a new page under my header.