On Tuesday I graduated from Durham university. It was an incredibly special day, filled with lots of pomp and circumstance, a good deal of emotion and many many photos!
It was very surreal to be putting my gown and hood on and walking up to the Chancellor to receive my degree after three years. Where has the time gone?!
The day started with the collection of my gown and hood. One of the joys of receiving a BA from Durham is that I get a sizeable quantity of fur (or fluff as I prefer to call it!) on my hood. The hoods are different colours/amounts of fur dependant on what time of degree you are getting. It was great fun trying to spot the most outlandish costume there!
After I collected my robes we managed to capture a few family shots.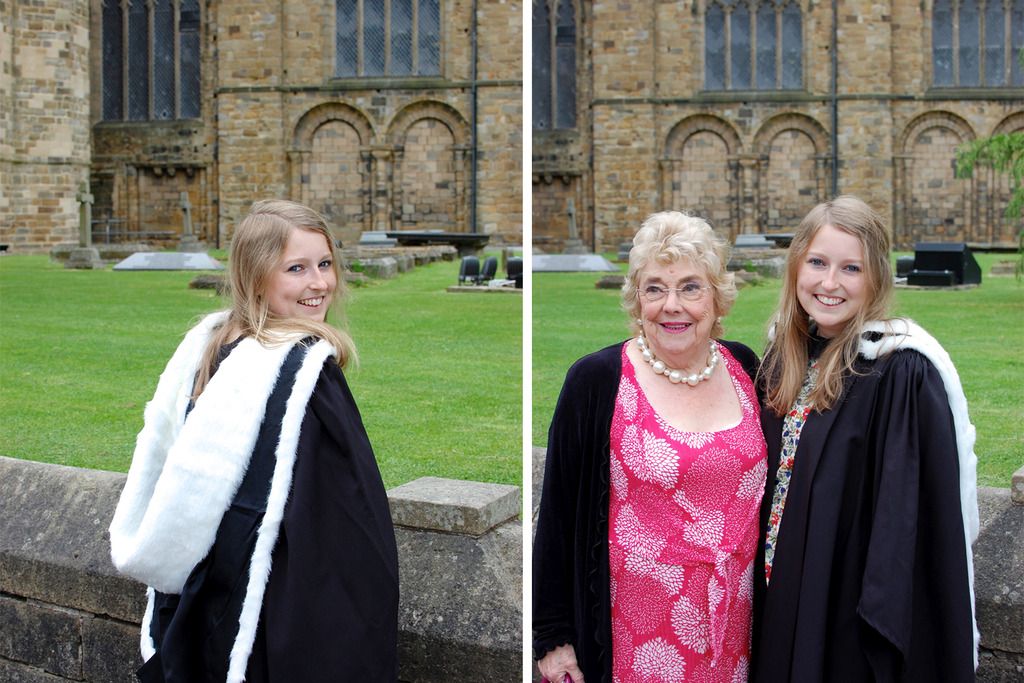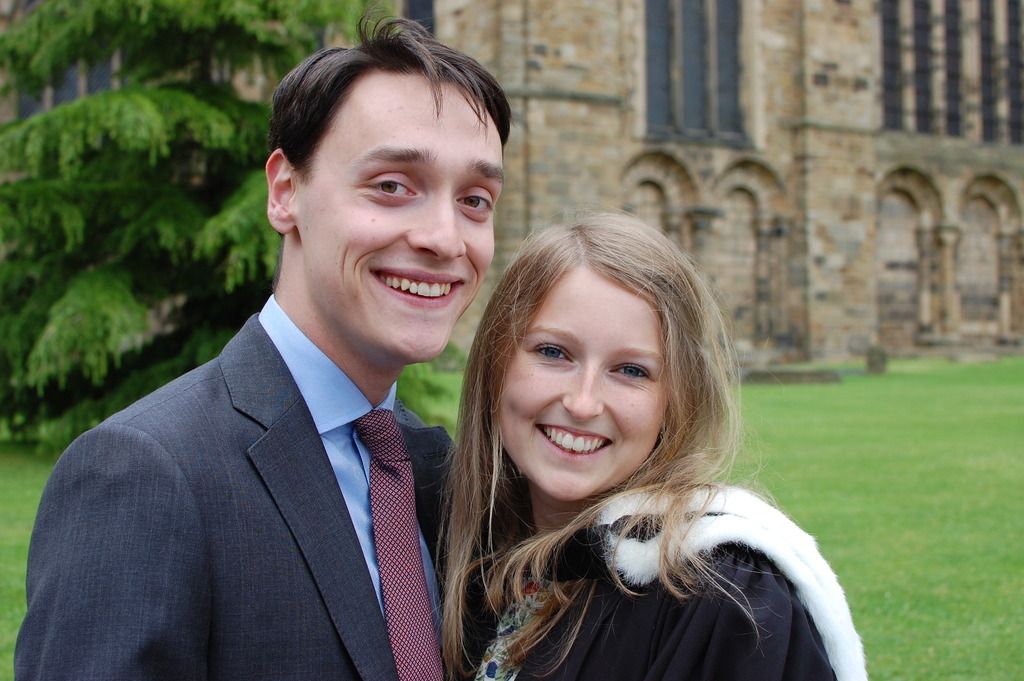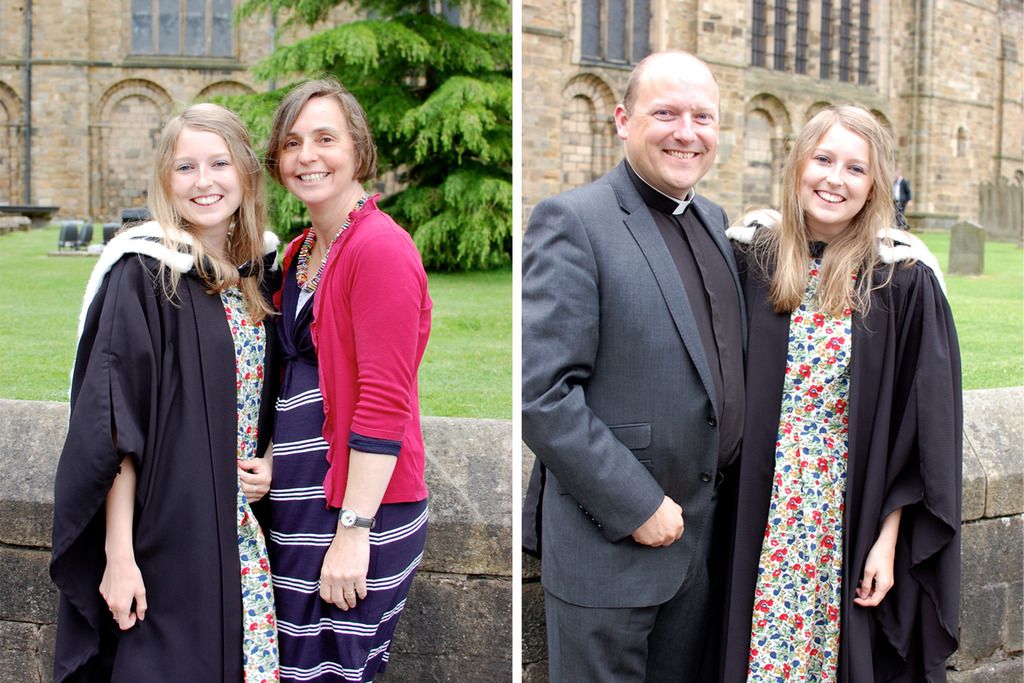 And then I headed into the castle, which just happens to be right next to the cathedral. One of the many joys of living and graduating on a world heritage site!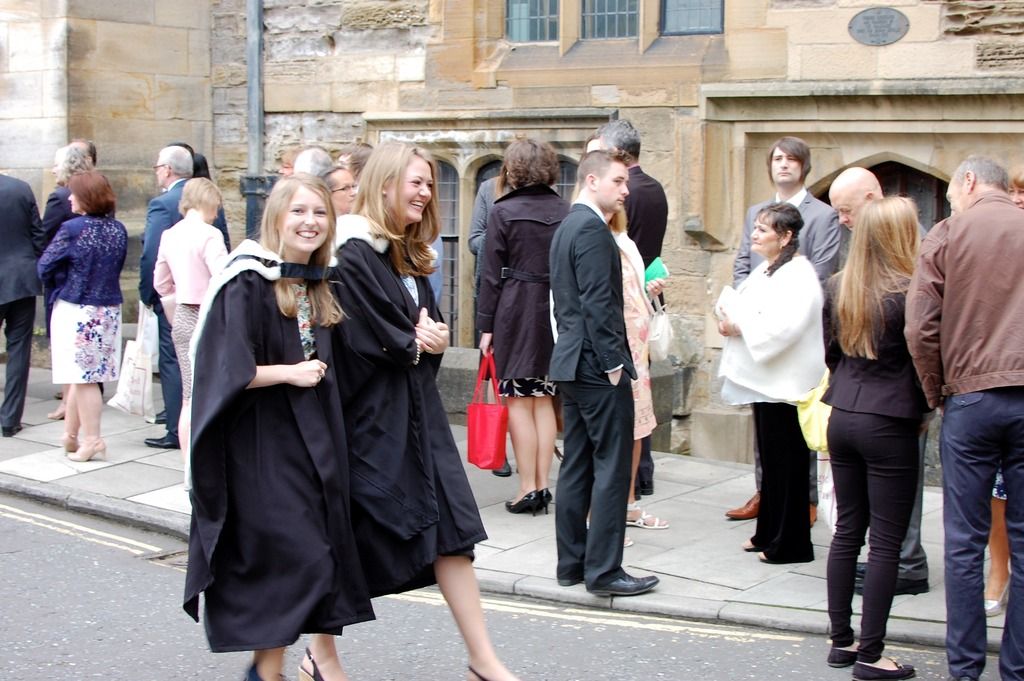 In the castle they lined us up in the order our names would be read out and then got us hyped up for the event. Several mexican waves later we were ready to process into the cathedral. This was one of my favourite moments because it felt so important and momentous with the sight of purple gowns ahead of us and the organ music from the cathedral itself.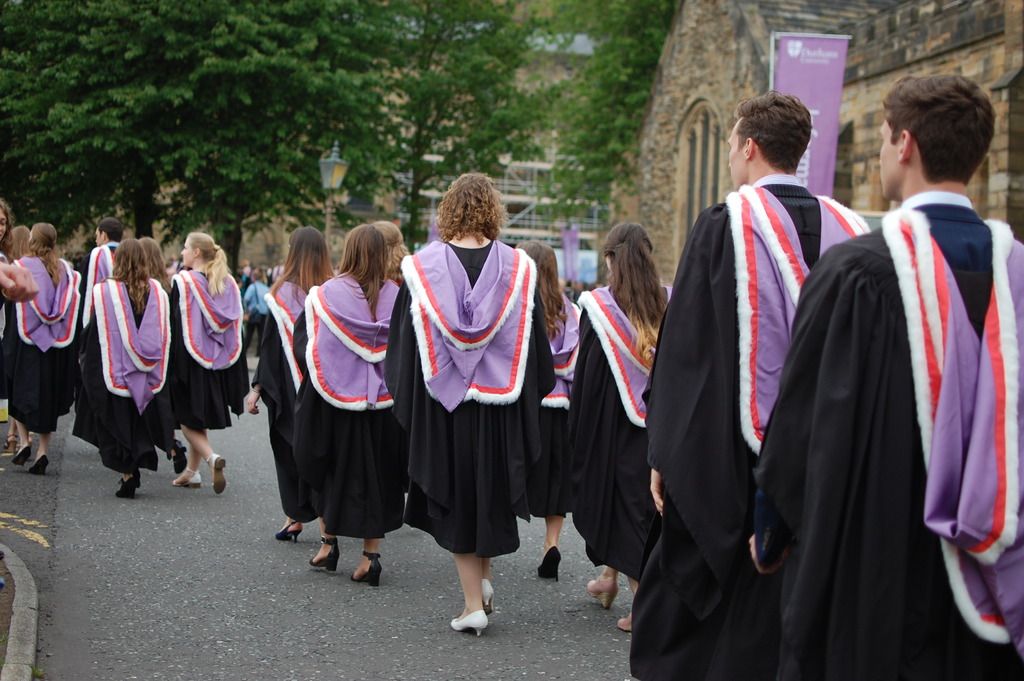 The graduation ceremony itself was long but we were kept on our toes waiting for our names and making sure not to trip up the step in our heels.
Once we were officially graduated we all processed up the nave of the cathedral and out onto the green where I was met by all my friends, all waving cameras!
It was quite an emotional time, especially celebrating with course mates who had been through the same work.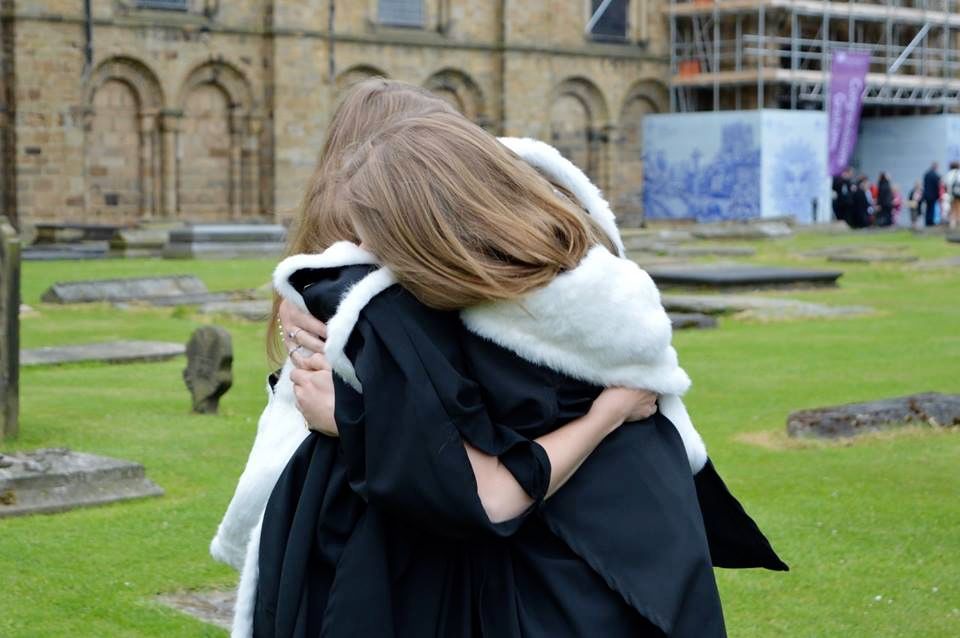 It was also a lovely time to get photos with special lecturers. This lovely man was my dissertation supervisor. He is a real eccentric and such fun to be taught by.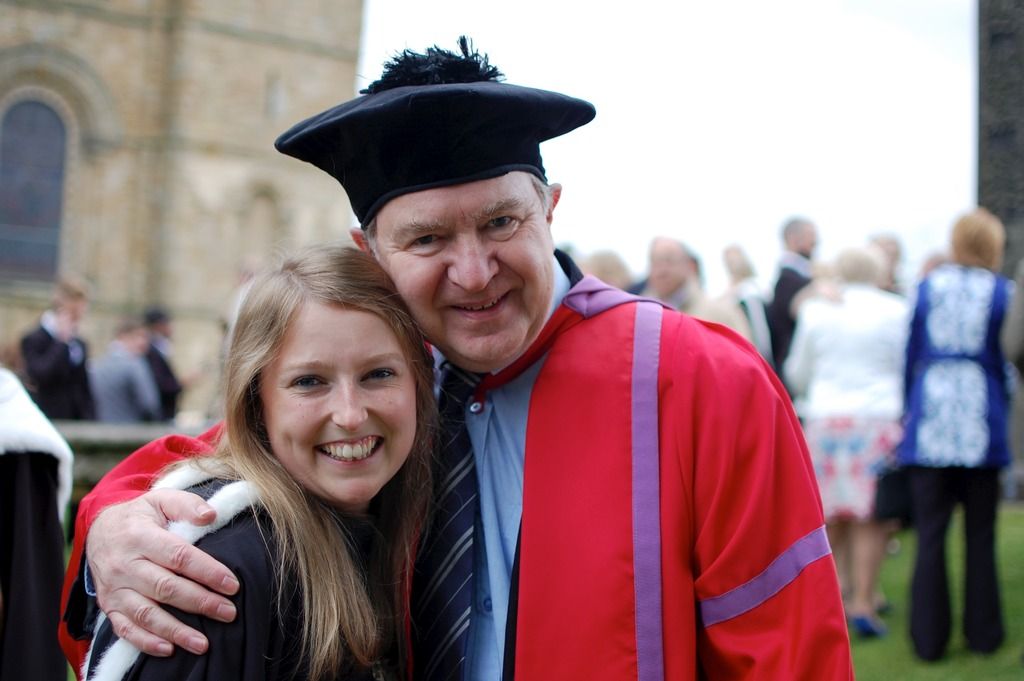 Before we finished for the day I had to make sure I got some photos by my college.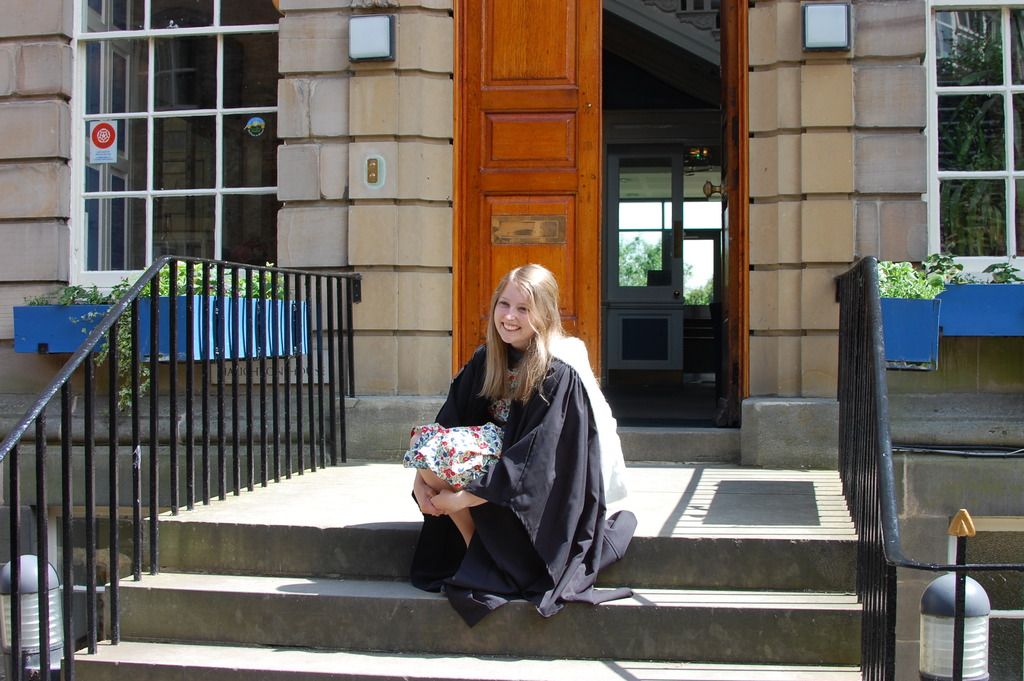 And one with a very special man.
What a day! I am so thankful for this place, for what I have studied and the support from all sides that I have received whilst I have been here.
It's been a good one. Now, onto the next chapter!