One of the joys of having finished my degree is that I can now read what I want when I want.
I read an awful lot in my degree, mostly academic stuff and whilst it was interesting, it wasn't exactly page turning!
Now i've finished I've amassed quite a collection of fiction books to get stuck into from the library.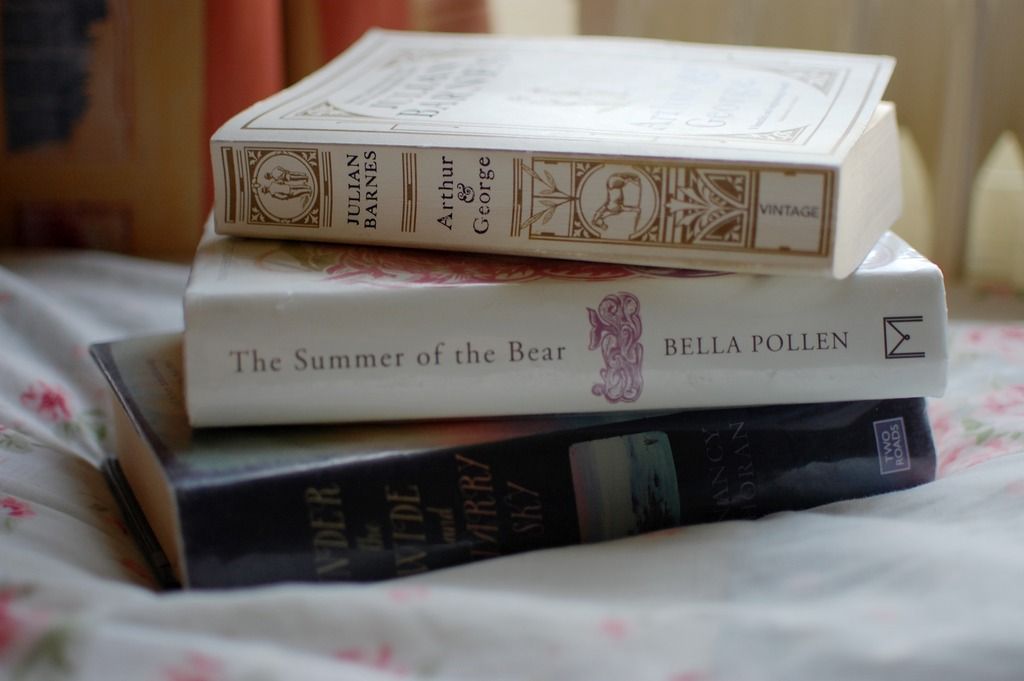 Ever since I was little I have visited our local library. When we were small we were given a book limit by my mum with the rule that what you took out on your library card, you had to carry home. I've been taking books out of the library ever since, from story books, to non fiction ones to thrillers to romance.
When I first arrived in Durham I made sure I quickly signed up to the public library and still visit it about once a week.
It amazed me as a child and still amazes me now that there are hundreds of thousands of books to be read for free, all obtained just through having a library card. What a wonderful thing to have at our fingertips!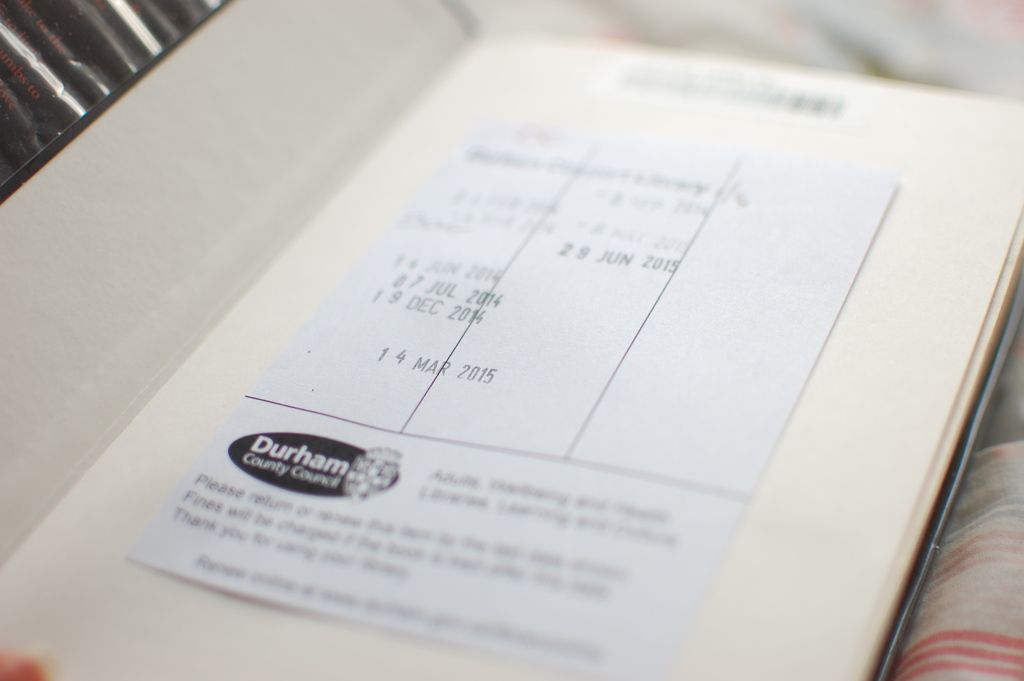 My other reason for loving the library is that it is totally guilt free. I decided a while back that I had no time to try and finish books that I wasn't enjoying. As such, they are just returned and I don't feel guilty about having wasted money buying them.
Library visiting is a habit I got into as a very young child and I hope it continues!
Some books I have been enjoying lately:
The language of Flowers
: Beautifully written and such an interesting subject. I learnt so much about the victorian meanings of flowers.
Arthur and George:
A fictional book about Arthur Conan Doyle and the real life cases he helped to solve. Again, very cleverly written.
Me before you:
This was recommended by so many people and it didn't disappoint. Very easy reading and deeply moving.
So, do you visit the library? Have your read anything recently that you would recommend?