This is life right now according to Instagram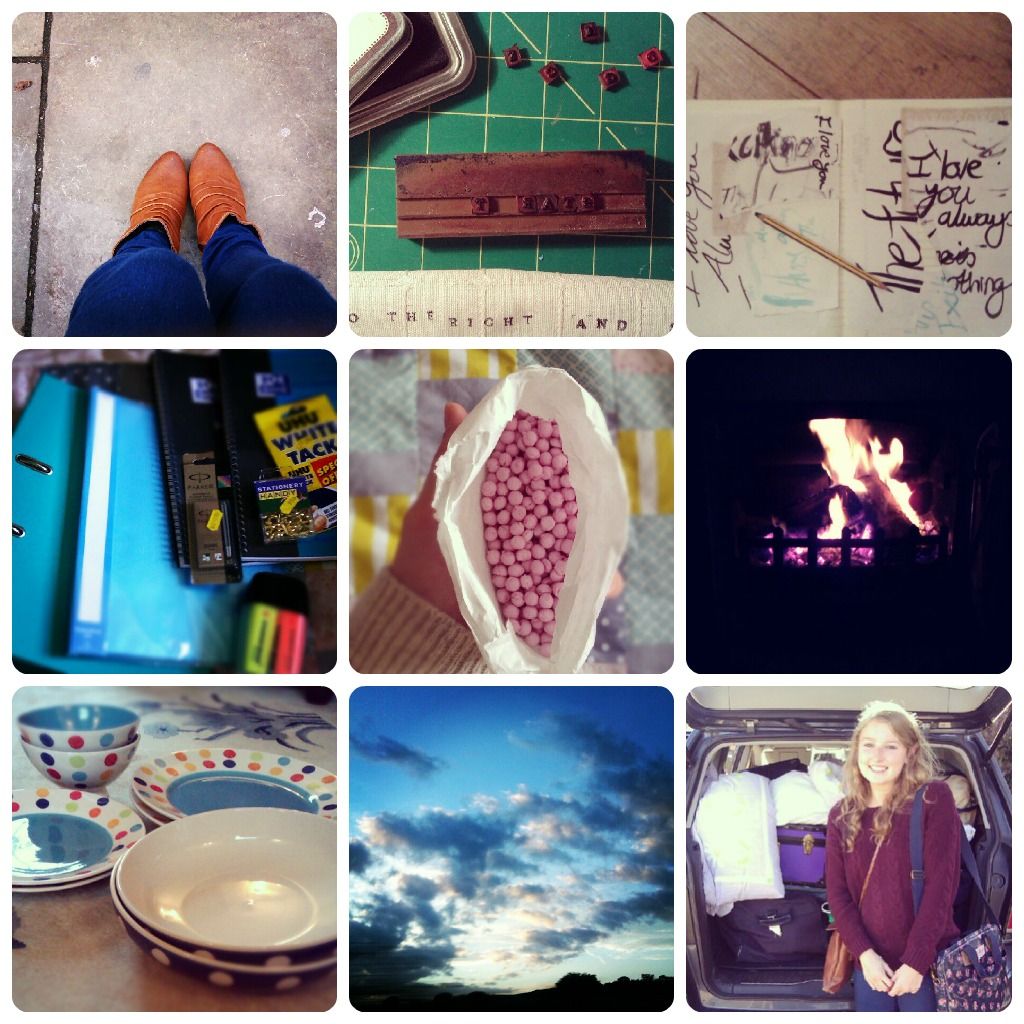 Top Row left to right: I spent a lot of time waiting at bus stops whilst working. Stamping some new pillows, experimenting with painted quotes.
Middle row: stationary shopping, sweet shopping and curling up by the fire as the Autumn evenings started to draw in.
Bottom row: My birthday crockery, stunning October skies and a full car ready to head up north.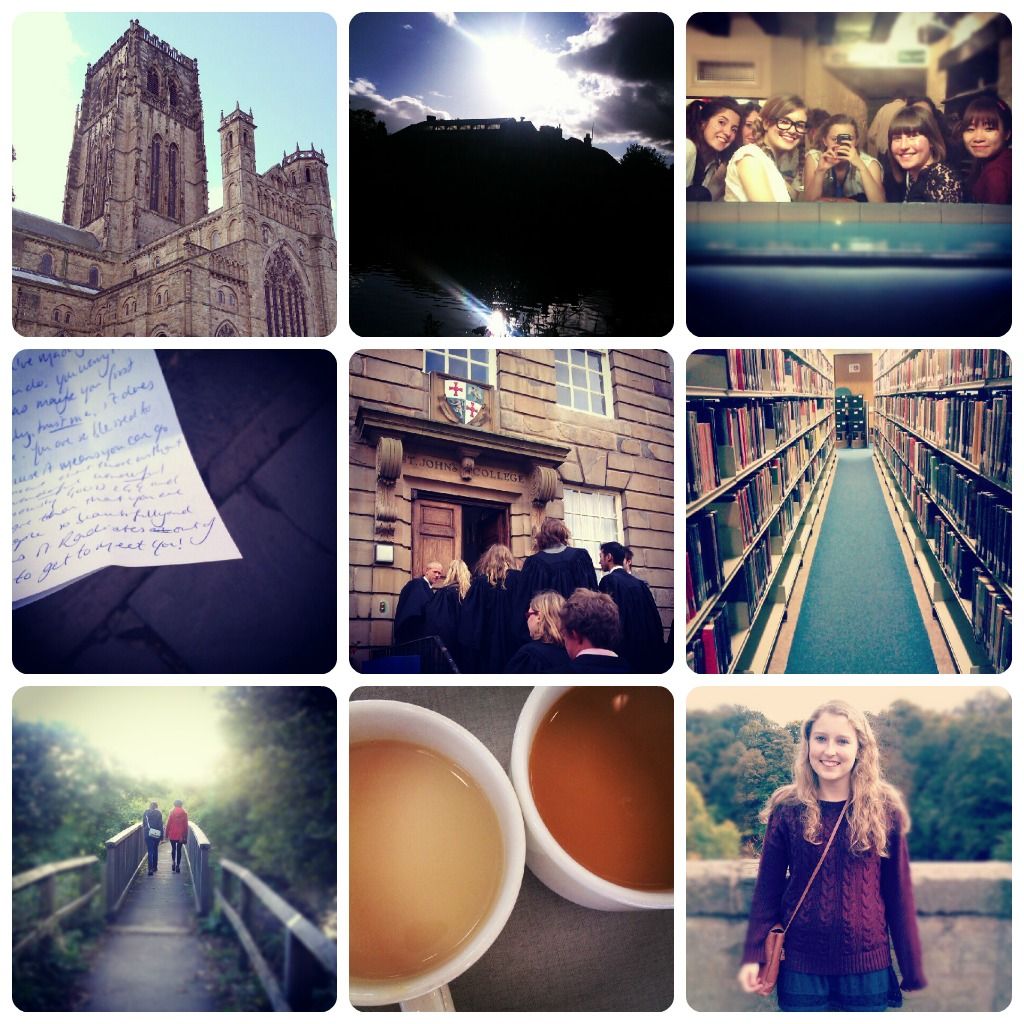 Top Row: Oh hello Durham, amazing lighting across the water, making new friends.
Middle row: I love getting letters in the post- reading this one on my way to a morning lecture. My new home, getting lost in the scary library.
Bottom row: Glorious walks by the river, drinking a lot of tea, loving life.
I'm sorry again for being so rubbish on the blogging and commenting front. I read and value every comment that has come in over the last few weeks. Instagram has been a saviour in keeping you guys and family updated! I love this app.
As usual if you wish to follow me my username is
abibeach.
Thanks for stopping by.