The lovely Sian, of storytelling fame, has recently posted ideas for a five things post. The title of this is entirely taken from her!
So here are my five things that happen at midnight. ( The original title was five things to think about at midnight but as you will soon see, less thinking and more doing happens at that hour in our little house!)
Midnight. It's that funny hour that seems shorter than all the rest. Somehow midnight runs into one 'o' clock with indecent speed so that before you know it, a reasonable time to turn the light out has become a speedy hour, of blog reading, commenting and posting and then, here we are in the wee small hours.
Midnight. The hour of every opportunity. I leave all my jobs till midnight. I justify this with saying that I do work in the day and everything else in the evening. Folding laundry, washing the mugs, reading blogs, working on Project Life. I am productive at midnight I tell you!
Midnight. The hour of long chats. Midnight means the third cup of tea and the phrase "I should probably head to bed now but oh well..." Midnight means sitting in the lounge, under the quilt with a hot water bottle not wanting to move after a good film.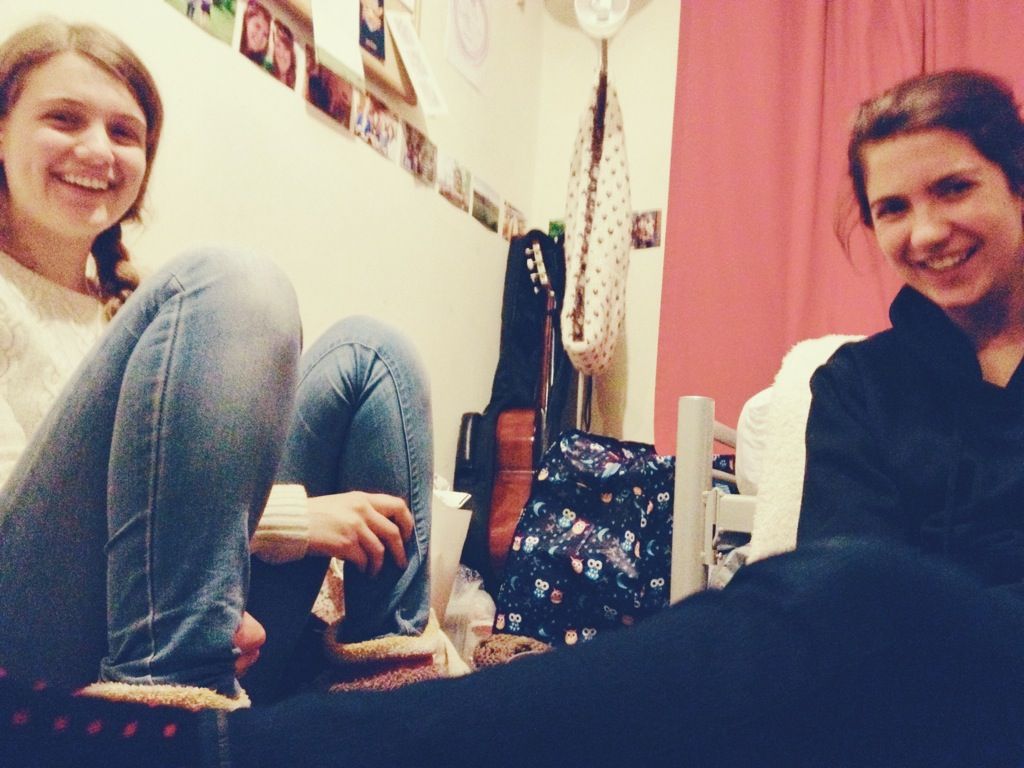 Midnight. The time for "landing" conversations. The "I've just gone to brush my teeth but i'm still standing outside the bathroom talking" time. For some reason, at midnight, the best conversations happen on the stairs while one person brushes their teeth.
Midnight. 12.04. The hour I am writing this. What we think of in our dear little house as an early night.