I'm sitting at my desk and the late afternoon sun is pouring through the window.
I look out and the sun beams are streaked with the oncoming black clouds. Rain is on the way.
My hands itch for the bag at my feet.
It's the same every year once I come back from holiday. I wind down, start nesting, getting ready for a new year of sorts. It used to be the new school year. I'm not used to a year starting in October.
As I sit there the bright sun reminds me of Autumn, my favourite season and again my hands are itching to get into that bag under the desk.
What's the harm I think. Follow what you love I say to myself.
So, even though it's the middle of August I reach down. My hands fiddle with the balls of wool discarded at the end of the long winter of 2012. I know what I am looking for. That cream yarn that is soft to the touch and easy to knit with.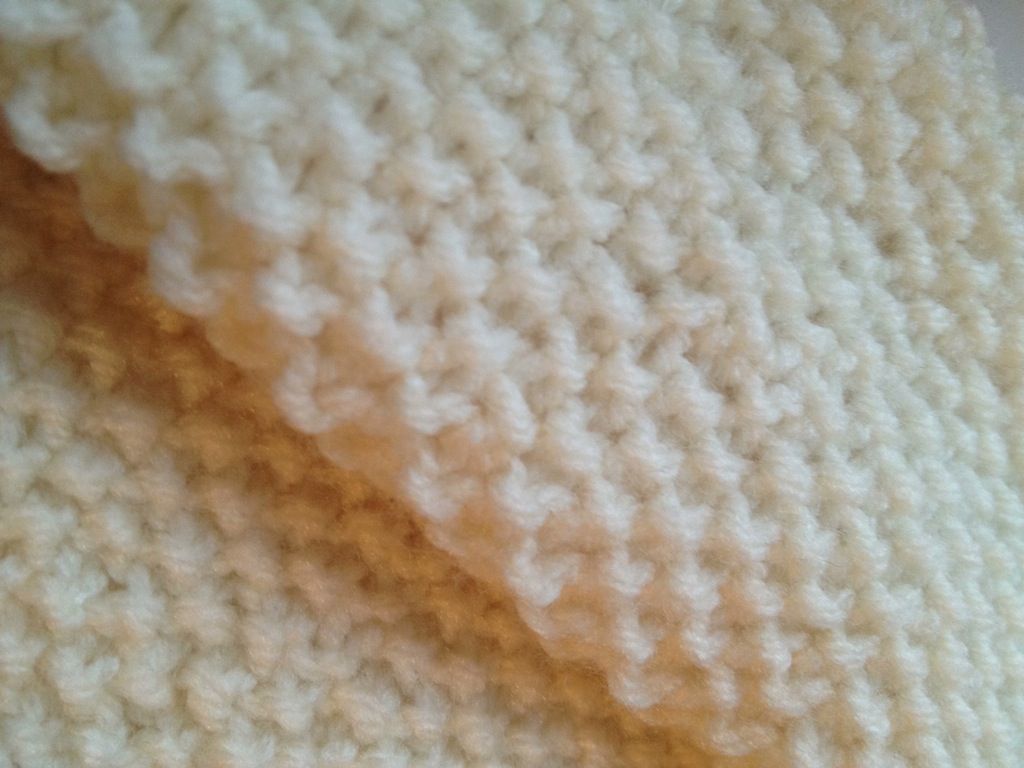 Before I know it I have walked to the glass jar on the bookshelf and taken out the metal needles. I know what I am going to knit. Something simple and textured.
And so I begin. It feels good to slowly work my way back into this seasonal craft. Time passes quickly as the rhythmical pattern of the needles beats time to the "purl one knit one" mantra in my head.
The chatter of sound reaches me from downstairs. I look up at the clock and laugh to see half an hour has gone. I put down my needles and fold up my work. Enough for today. Take it slow I tell myself. You have all Autumn and Winter to work piece by piece, bit by bit. I have to learn this craft again, learn it's patterns and learn that it can't be finished in one sitting.
Autumn. The season of textiles. My favourite. In this moment I enjoyed it in August.
Today I am joining in with Alexa's beautiful meme, "Simply a Moment." Do stop by her blog to read both Alexa's words and other bloggers as they record their moments.